Guitar Lesson
Online Registration
Georgetown Guitar Lessons
Want to learn guitar in Georgetown? How this works:
Many students love to play guitar. It's mobile, easy to carry, and so much fun! Choose from acoustic (doesn't need to be plugged in), electric, or bass guitar. Our guitar instructors can teach them all! Students can explore many different kinds of music including popular, rock, jazz, country, the blues and more. We teach Classical guitar as well, but you aren't required to focus on it unless you would like to. Either way, our teachers will instruct you on proper technique.
We find that learning skills like reading music, understanding chords and playing by ear are all valuable for the musician, but we will tailor each lesson to YOU and how you want to learn.
You can bring your phone to show us what you enjoy listening to, or use it to record parts of the lesson to help you practice at home.
We care about your musical interests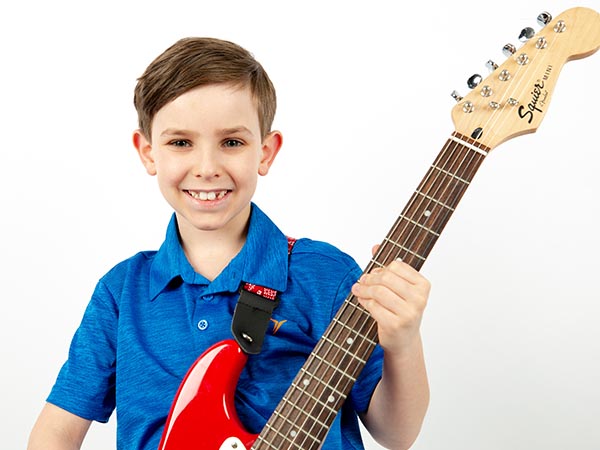 Loving the music you play is essential to a good guitar learning experience. That is why our teachers will always strive to help you learn the style and types of music you love to make the music come alive in your lessons and practice.  And if you don't have one style or type of guitar music you love, our teachers will help you discover it!
Good technique starts here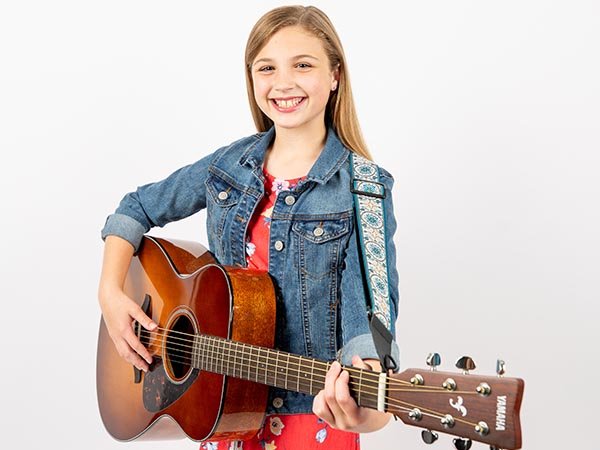 While emphasizing the style of music you love is important, good technique is vital to success playing guitar. We will always work to make sure that all of our guitar students are not only enjoying their lessons, but learning the "right" way so they can be a successful guitarist the rest of their life.
High quality guitar teachers
Our goal is to hire the best guitar teachers in the area. But more than that, our teachers are fun and engaging and always encouraging to their students. We perform professional background checks on all of our teachers before they are allowed to teach your student.
Frequently Asked Questions
Interested in a different instrument?
We offer a wide variety of instruments to choose from
We offer a wide variety of instruments to choose from ... click any picture below to learn more