Private Music Lesson
Online Registration
The Music Learning Center
Music Lessons Customized to YOU!
Have you always wanted to play the piano?
Dreamed of performing on stage?
Wished you could sing better?
Do you play one instrument but want to try another?
The Music Learning Center takes learning music seriously, while also encouraging our students to have lots of fun! We are a professional studio with many teachers and a full-time desk staff available to answer your calls and emails. We have brought the love of making music to thousands of students since we first opened our doors in 1993.

The Music Learning Center is an amazing place to learn as well as further your music education. The staff and faculty are not only extremely professional but also nurturing. Students come first! After working for a New York City music school for 25 plus years, I have been nothing less than totally impressed with my son's positive experience learning piano at this wonderful school!
Over the past 6 years Music Learning Center has proven to be an invaluable resource. My daughter began with violin and guitar lessons one summer. The caliber of teachers is of the highest quality, carefully vetted by the Music Director, and the passion and enthusiasm of their craft is readily apparent. When my daughter requested lessons in voice and piano, MLC was the first place I contacted. Knowing without a doubt that whichever teacher on their staff fit our busy teenager's schedule, made the choice a no-brainer.
I took piano lessons at The Music Learning Center when I was young and it gave gave birth to a passion of music in my life. I write my own music making constant use of the piano skills that I built thanks to my decision to take lessons here. I have decided to start lessons again, to further build upon my piano foundation.
This is the most wonderful place! My son has been taking piano lessons here for 10 years. He has become quite a musician and developed a great love of music.
Why Choose The Music Learning Center?
Since 1993 we have helped thousands of students begin and continue on their musical journey. We are the largest school of music in northern Fairfield County. We offer private lessons in all popular instruments, as well as voice. We know you are busy and it can be very hard to find a professional music teacher. That's why we go above and beyond to find the BEST music teachers in the region so that you don't have to.
All of our lessons are one-on-one (instead of in a class or a group). That way we can completely customize the instruction and material to your rate of progress and goals. Most of our students take their weekly lessons at our school, but online lessons are also available. We invite you to compare all of the features that have led more students and parents to choose the Music Learning Center in Ridgefield than any other music school. CLICK HERE to view a studio comparison checklist.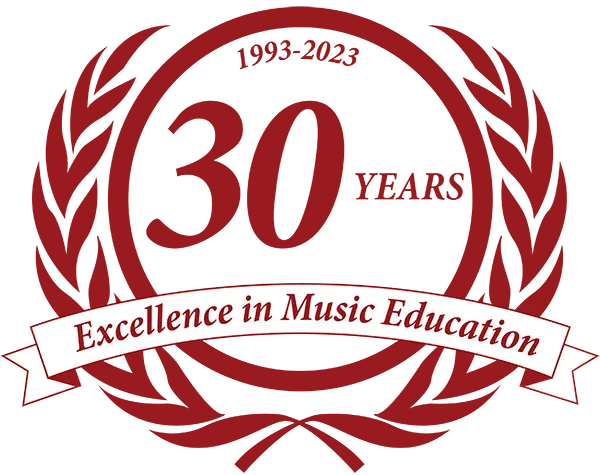 Other Benefits to Consider:
It's Easy To Take The Next Step
Ready to Start? You Have Nothing to Lose!
We teach Piano, Guitar (acoustic & electric), Voice, Drums, Violin, Viola, Cello, Ukulele, Trumpet, Trombone, Flute, Clarinet, Saxophone, Bass Guitar and more…
We offer a wide variety of instruments to choose from ... click any picture below to learn more