Drum Lesson
Online Registration
Drum Lessons in Ridgefield
Drum Lessons are available at our Danbury location.
Want to learn to play the drums? How this works:
Students are drawn to playing drums because it's fun! Parents are nervous because the drums are loud. The good news is that most students can start lessons with just a basic practice pad and drumsticks. Students will learn the basics of rhythm and be able to practice on a pad. Then after a period of time, the committed student can be rewarded with the purchase of a basic drum set. Once you're ready to purchase a drum set, you can choose between traditional acoustic drums or electric drums. Electric drum sets allow the student to practice with headphones and not disturb nearby family members. After you begin lessons, just ask your teacher which kit is right for you.
What age can students begin drum lessons?
Students may begin drum lessons as young as 6 or 7 years old, but 8 or 9 is a more typical starting age. Younger drum students can benefit from a few years of piano lessons first, but we don't require it.
We care about your musical interests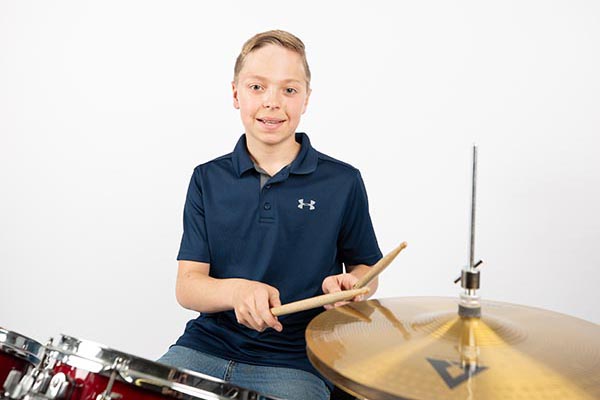 Loving the music you play is essential to a good experience when learning to play the drums. That is why our teachers will always strive to help you learn the style and types of music you love. And if you aren't exactly sure which style of drumming you want to learn, our teachers will help you discover it! Lessons often include playing along to recordings so that the student feels like a part of the band. If the student is in a school band program, then our teachers can help them achieve a mastery of that music.
Good technique starts here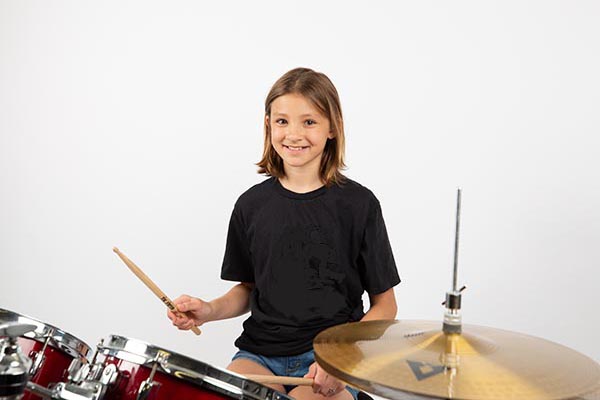 While emphasizing the style of music you love is important, developing good drumming technique is vital to long term success. Our teachers work to make sure that all of our drum students are not only enjoying their lessons, but learning the "right" way, so they can be a successful drummer the rest of their life.
High quality drum teachers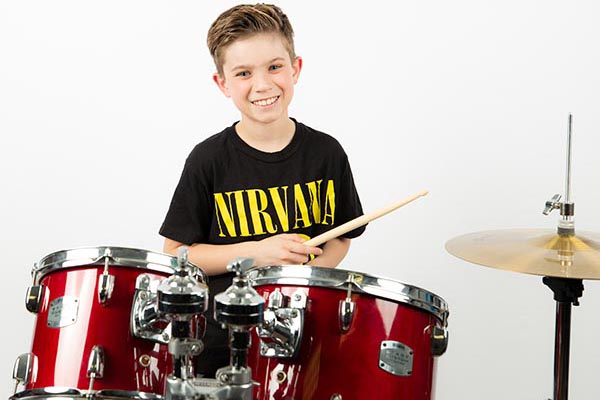 Our goal is to hire the best drum teachers in the area. But more than that, our teachers are fun and engaging and always encouraging to their students. We perform professional background checks on all of our teachers before they are allowed to teach at the Music Learning Center.
Frequently Asked Questions
Interested in a different instrument?
We offer a wide variety of instruments to choose from
We offer a wide variety of instruments to choose from ... click any picture below to learn more