Piano Lesson
Online Registration
Want to learn Piano in Lewisboro? How this works:
Taking piano lessons is a great place to start for many students. It's easy for very young students to feel successful right away. Students may begin piano lessons as young as four (4) years old. Students who begin piano lessons get the added benefit of learning musical concepts that are in common with many other instruments, such as note reading and rhythmic skills. Those skills will help the student later on, even if they decide to pursue a different instrument.
Many students keep taking piano lessons all the way through high school and into adulthood, but others will take a few years of piano and then try a string instrument (violin, viola cello) or a band instrument (flute, saxophone, clarinet, trumpet, trombone, etc..). Or they may want to try guitar, drums or voice lessons.
At our studio near Lewisboro, we have many types of piano teachers. For most piano students we recommend learning to read music because it offers the greatest long-term benefit. But there are other approaches that may suit certain students. You can learn popular, rock, or jazz songs and focus on playing by ear along with "chords". Most students will start with a method book that lays a good foundation of knowledge and skills. Then our teachers will customize lessons to YOUR interests.
If you are an adult who wants to return to piano lessons, you will be surprised how much will come back to you. In no time, you'll be playing the music that you love and impressing your family and friends! We also have many adult students who are complete beginners and are so glad that they decided to start lessons. In addition to the joy of learning how to play, many recent studies have shown that there are significant health benefits to learning to play a musical instrument as an adult.
Do I need to purchase a piano or keyboard?
To take piano lessons you will need a keyboard or piano at home to practice. A student can begin with a keyboard that has just 61 keys as long as it is "touch sensitive". That means that when you strike the keys lightly, they sound quiet, but when struck harder they sound louder…just like a traditional piano. A keyboard like that will be fine for a while, but pretty soon you will need the full 88 weighted keys, and pedals. A keyboard (or digital piano) that has weighted keys feels like a traditional piano (also called an acoustic piano because it is not electric). The weighted keys are important to develop proper finger strength and piano technique. Let us know if you would like additional advice on purchasing or renting a piano or keyboard. office@musiclearningcenter.org
We care about your musical interests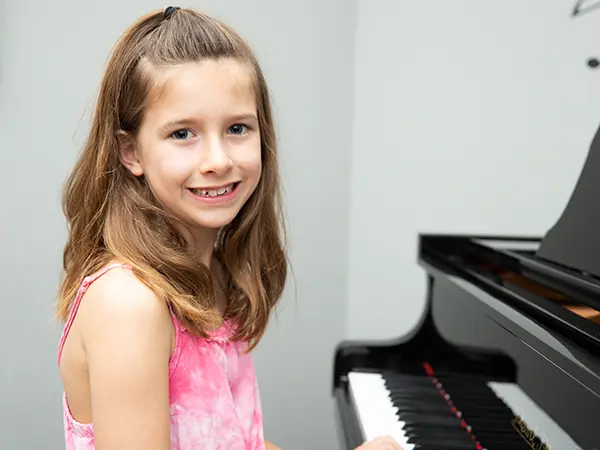 Loving the music you play is essential to a good piano learning experience. That is why our teachers will always strive to help you learn the style and types of music you love. And if you don't have one style or type of piano music you love, our teachers will help you discover it!
Good technique starts here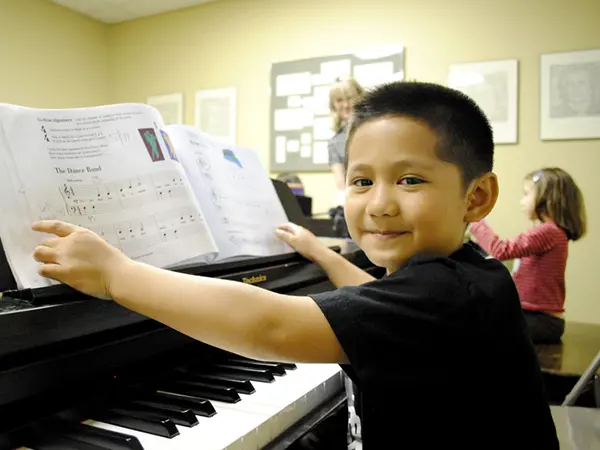 While emphasizing the style of music you love is important, good technique is vital to long-term success playing the piano. We will always work to make sure that all of our piano students are not only enjoying their lessons, but learning the "right" way so they can be a successful pianist the rest of their life.
High quality piano teachers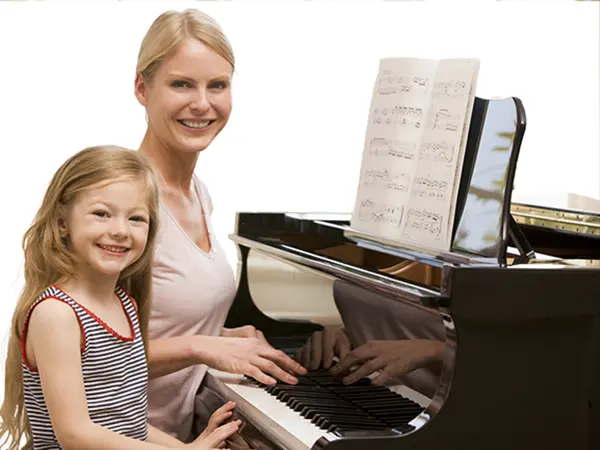 Our goal is to hire the best piano teachers in the area. But more than that, our teachers are fun and engaging and always encouraging to their students. We perform professional background checks on all of our teachers before they are allowed to teach at the Music Learning Center.
Frequently Asked Questions
Interested in a different instrument?
We offer a wide variety of instruments to choose from
We offer a wide variety of instruments to choose from ... click any picture below to learn more